It's been a rough week for Senator Heller and the massively unpopular Republican tax scam that he's been bragging about. Since voting for the bill on the Senate floor last Friday, Heller has been under fire from his constituents in Nevada, new polls have found Americans overwhelmingly rejecting the plan, and the text of Senate's bill turned out to be filled with massive glitches and errors.
Here's a quick day-by-day recap of the fallout:
Saturday, Dec. 2: Heller returns to Nevada and is greeted by furious constituents who confront him about his vote for the tax bill. Heller also received an 'F' in Governing 101 from WaPo.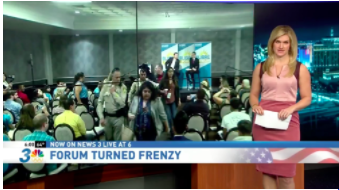 Monday, Dec. 4: Democrats ask Nevada voters: How much will the Republican tax scam cost you?
The DSCC

expanded

their initial buy in Nevada for a

new digital ad

highlighting how Heller's bill will hurt hardworking Nevadans so that corporations and billionaires get a big tax cut.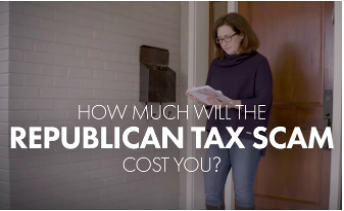 Tuesday, Dec. 5: Two new polls find that Heller's tax plan is deeply unpopular with the majority of Americans.
Wednesday, Dec. 6: The Senate GOP's tax bill that Heller says he "helped write" is actually full of major glitches and errors.
Thursday, Dec. 7: Another poll shows just how much Americans hate Heller's tax plan, and CNN points out that Heller is only embracing the GOP's tax bill because of his Bannon-backed primary challenger.
CNN:

"And Steve Bannon-backed primary challengers are making life difficult for Republican incumbents, chasing Arizona Sen. Jeff Flake into retirement and

leading Nevada Sen. Dean Heller to brag that he "helped write" a tax bill that's widely unpopular.

"
Friday, Dec. 8: The red flags on the Republican tax plan keep piling up, with no end in sight…
CNN Money: 4 red flags in the GOP tax bills

Red flag #1: Tax plan would not simplify the tax code

Red flag #2: Won't pay for itself

Red flag #3: Could saddle some corporations with a higher bill

Red flag #4: Won't offer "big" tax cuts for the middle class
###