Las Vegas, NV – Congressman Heck, still reeling from his embarrassing debate performance where he got called out by Catherine Cortez Masto for shutting down the government, has decided to double down and campaign with the architect of the government shutdown, Ted Cruz, this weekend.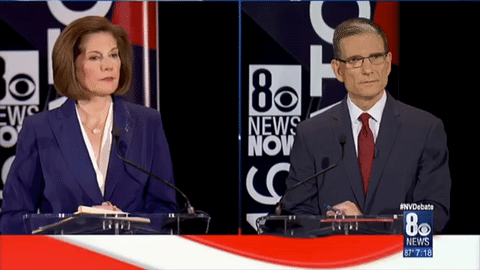 Congressman Heck panics after he is called out for shutting down the government
During the 2013 government shutdown, orchestrated by Ted Cruz, Congressman "Shutdown Joe" Heck voted 16 times to keep the government closed. Congressman Heck was "withholding support for a clean budget resolution" and "sticking to his guns on that, even if other House Republicans think it's about time to give in to Democrats' demands." Not to mention, Congressman Heck continued to cash his paychecks while the Nevada National Guard and air traffic controllers were forced to return to work without pay.
"Congressman Heck is clearly trying to distance himself from Donald Trump – whom he publicly unendorsed but stillsecretly endorses – but does he really think campaigning with America's shutdown architect Ted Cruz is what is going to turn his campaign around?" said Mairead Lynn, spokesperson for the Nevada Democratic Party. "Ted Cruz shut down the government in 2013 over giving Americans health care and Congressman Heck was on board the entire time. We know his campaign is desperately trying to save itself from the sinking ship that is Donald Trump, but is reminding people he shut the government down really the answer?"