When asked by Reno Gazette-Journal, Congressman Heck said he does not believe humans are to blame for global warming
Las Vegas, NV – In a meeting with the Reno Gazette-Journal editorial board today, Congressman Heck said he does not believe climate change is caused by human activity. While the majority of the American public and 97% of scientists believe in man-made climate change, Congressman Heck followed the lead of his billionaire oil baron benefactors, the Koch brothers, and disagreed.
Watch here.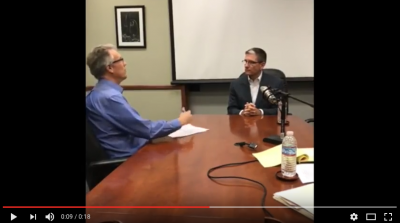 "Just like the Koch brothers are spending hundreds of millions of dollars funding climate change deniers, the Kochs are spending millions of dollars trying to buy the Nevada Senate seat for their climate-change denying puppet, Congressman Joe Heck," said Mairead Lynn, spokesperson for the Nevada Democratic Party. "While Lake Mead's water level reaches an all-time low and wildfires ravage our state, Congressman Heck once again puts the billionaire Koch brothers' interests ahead of Nevada."
This isn't the first time Congressman Heck has said he doesn't believe in man-made climate change. In 2012, Heck refused to answer repeated questions on whether or not climate change is real and in 2013, he "challenged the scientific consensus" of climate change.
ROBISON: So I guess I'm not quite clear on your response there. Are you saying that you are not certain, or sure, or confident in claims that humans are mostly to blame for the current global warming?
HECK: Correct.